A new See You in My 19th Life teaser trailer has been released today, which has protagonist Moon Seo Ha (played by Ahn Bo Hyun) remembering his childhood, and the girl he liked.
A girl who was killed soon after the pair became close and someone who, more than 20 years since it happened, he cannot forget.
Even if, when they first met when he was still a small child, he hated her.
In the See You in My 19th Life teaser trailer, Seo Ha is asking the girl Yoon Joo Won (played by Kim Si A) to make a promise to him.
A promise she is unable to keep as, soon afterwards, she is killed in a car crash.
Unbeknownst to him, however, Yoon Joo Won has been reincarnated as Ban Ji Eum (played by Shin Hye Sun). A now-young woman who can remember all her former lives, and is currently doing everything she can to find him.
Is See You in My 19th Life an original drama?
See You in My 19th Life (called  이번 생도 잘 부탁해 in Korean) is not an original drama, but is actually based on the hit Naver webtoon written and illustrated by Lee Hey.
It is being adapted into a K-drama by tvN, and is being directed by Lee Na Jung (Oh My Venus).
The drama stars the aforementioned Ahn Bo Hyun and Shin Hye Sun as the two main (adult) leads, alongside Ha Yoon Kyung as Yoon Cho Won, the younger sister of the Yoon Joo Won, the girl who died.
Ahn Dong Goo plays Ha Do Yoon, Seo Ha's secretary and close friend.
The first episode of See You in My 19th Life is due to premiere on tvN June 17th at 21:20 (KST), and will then air every Saturday and Sunday at the same time.
Netflix will be streaming the romantic drama outside South Korea.
Watch the new See You in My 19th Life teaser trailer below to get a sense of what you can expect.
Meanwhile, I have read the webtoon and, if the drama follows the plot closely, this one should be one of the better romantic dramas of 2023.
RELATED: Latest See You in My 19th Life poster shows the four main characters together and looking happy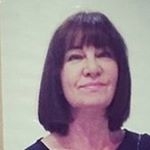 Latest posts by Michelle Topham
(see all)