If there is one thing Korean singer Seungmin of the boy band Stray Kids is good at, it is singing romantic songs for hit K-drama soundtracks.
Songs like 'Here Always', which Seungmin performed for the popular drama Hometown Cha Cha Cha, and now his second contribution to a Korean drama — 'Close to You', which was featured on the soundtrack of the recently ended Love in Contract.
The beautiful 'Close to You' by Seungmin of Stray Kids, with its lovely piano and mellow guitar riffs sounds very much like a 70s style track —  à la Gilbert O'Sullivan or Harry Nilsson.
You know, those songs that are ultra-romantic, and made more so by how long after you hear them they stay with you due to the singer's voice and the addictively passionate melody.
That is Seungmin's 'Close to You'.
A song that is a wonderful addition to the Love in Contract soundtrack, as it seems to perfectly illustrate the relationship between leads Choi Sang Eun and Jung Ji Ho — sweet, somewhat sad,full of longing, but also ultimately hopeful.
My smile towards you
that couldn't be stopped
spreads throughout the sky
just like my heart which i can't hide

I'll always be there
I'm gonna stay
Next to you
Full lyrics for 'Close to You' in Korean and English here.
The song itself was released on major music platforms on October 20th around the same time it was played on the Love in Contract soundtrack, and has since earned the singer over a million plays on Spotify alone.
With Seungmin's gorgeous voice, it would likely have been many more if Love in Contract had been more popular than it was.
Love in Contract stars Park Min Young, Go Kyung Po and Kim Jae Yong, and tells the story of Choi Sang Eun (Park) who hires herself out as a fake wife for clients who need a reason not to participate in a real marriage. Choi Sang Eun provides that reason — she acts as their wife, or they marry her so they do not have to marry someone else.
Eventually, the contract ends, the pair divorce and Choi Sang Eun finds another client to marry.
Problems occur, however, when she suddenly finds herself in contract relationships with both judge Jung Ji Ho (Go) and famous actor Kang Hae Jin (Kim). Men who live in the same building, and who both have genuine feelings for her.
Listen to Seungmin's 'Close to You' from Love in Contract in the video, and on the Spotify widget. It really is the loveliest and sweetest thing.
You can watch all 16 episodes of Love in Contract via Viki.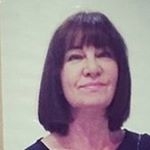 Latest posts by Michelle Topham
(see all)