When it comes to giving a global livestream concert, you can pretty much guarantee any concert Billie Eilish puts on will not be exactly 'normal'.
That fact was quickly evident as soon as news came out earlier today Billie Eilish's first-ever global livestream concert — 'Where Do We Go?' — would be taking place on Saturday, October 24th at 3 pm (October 25th at 12 am CEST in Vienna, Austria, my neck of the woods!).
Advertising
Because the announcement was soon followed up with details.
Details that said some 'Where Do We Go?' concert tickets will include discounted merch for early ticket buyers and, oh yeah, as part of the livestream experience, concert-goers in the United States will get a Postmates code.
That code will allow them to order free food delivery anywhere in the U.S. from their favorite restaurant before, during or after Billie Eilish's concert.
How cool is that? — Amazing live music, bargain merch and your favorite food!
To make Eilish's 'Where Do We Go?' concert even cooler, the singer has also decided proceeds from certain merchandise will be donated to Crew Nation — a charitable organization that supports crew members who are currently not working due to the enormous number of global concert cancellations this year.
Advertising
Yep, she's covering all the bases and helping other folks along the way. (article continued below…)
Billie Eilish's 'Everything I Wanted' live in Mexico City will give you goosebumps — watch
You can grab tickets for Billie Eilish's 'Where Do We Go?' livestream concert now from here.
Once you do, don't forget to check out the merch. There are some exclusive pieces you have a very limited time to buy. You'll see the countdown for when that offer ends at the top of the ticket website.
Like many other artists around the world, Eilish had just kicked off her When We All Fall Asleep Where Do We Go? tour when the panic over covid shut down live concerts worldwide.
Eilish's upcoming livestream concert will, hopefully, help fans who were planning on attending feel better about what they missed.
Meanwhile, just in case you also missed this — check out her just-released 'No Time To Die' music video — the theme song for the upcoming new James Bond film.
The movie itself has been delayed a second time, and will not hit movie theaters until April 2nd, 2021.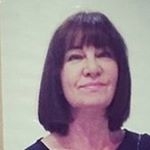 Latest posts by Michelle Topham
(see all)