As I had hoped yesterday when I talked about the penultimate episode of the tvN fantasy drama, South Korean households did rally round and give Tale of the Nine-Tailed 1938, Episode 12 the highest ratings of its entire season last night.
According to figures from Nielsen Korea, Tale of the Nine-Tailed 1938, Episode 12 earned 8.02 percent of the audience share in its time slot nationwide.
Advertising
That is the substantial increase of 3.3 percent above its previous episode.
In Seoul, the numbers were even higher with 9.10 percent of the audience, up 3.63 percent from Episode 11.
Those numbers meant the Lee Dong Wook-led drama was the #1 show in its time slot, and also ended the show on a very high note.
With every episode now released, the average episode rating for the entire season of the action fantasy can now be calculated.
That is an average rating of 6.19 percent nationwide and a higher 7.25 percent in Seoul.
Advertising
Considering Tale of the Nine-Tailed 1938 aired on a pay TV network and not a free public station, those numbers are very good.
They should also leave the drama's superb cast happy with what they achieved during its entire 12-episode run.
Tale of the Nine-Tailed 1938 and international viewers
With users of the drama website My Drama List still rating the tvN drama an 8.8 out of 10, you can guarantee international viewers were extremely happy with the drama as a whole, as well as how Episode 12 ended.
Then throw in that FlixPatrol is reporting Tale of the Nine-Tailed 1938 is in the Top 10 shows on Amazon Prime Video for countries/regions like Cambodia, Hong Kong, Malaysia, Indonesia, Mongolia, Thailand, Singapore, Taiwan and Vietnam.
With those two things alone, it is probably then safe to say the cast, the production team and the folks at tvN should be very happy with the reception the drama received from international audiences.
Should you not yet have had time to watch Tale of the Nine-Tailed 1938, Episode 12 (and I must admit, that is what I will be doing while I eat lunch in a couple of hours time), you can now do so via Amazon Prime Video.
Now all we have to do is keep our fingers crossed that we will be getting a Season 3, eh?
With the glowing things the main actors have been saying about the series, and how much great feedback tvN is getting about another season on social media, it is looking increasingly likely.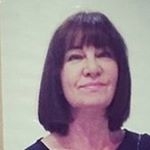 Latest posts by Michelle Topham
(see all)