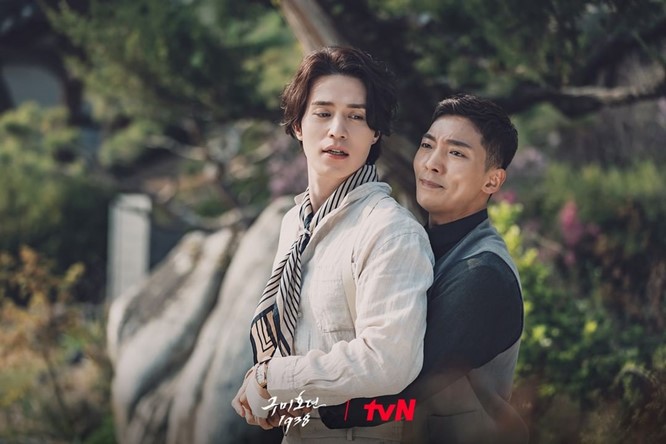 New Tale of the Nine-Tailed 1938, Ep 4 stills show all main actors behind-the-scenes
A new set of Tale of the Nine-Tailed 1938, Episode 4 photo stills has been released by Korean broadcaster tvN this week
Those behind-the-scenes photo stills show everything from nine-tailed fox Lee Yeon (played by Lee Dong Wook) blowing bubbles in an attempt to entertain the foundling baby, to Ryu Hong Joo (Kim So Yeon) pretending to smoke opium.
After all, she needs to find out if Lee Yeon is the real opium addict she has heard people talking about, or an imposter.
Other photos in the Tale of the Nine-Tailed 1938, Episode 4 photo stills have Lee Yeon and Gu Shin Joo clowning around teasing Lee Rang (Kim Bum) as he gets ready to head off on his date with mermaid Jang Yeo Hee (Woo Hyun Jin).
And even the always surly Lee Rang blowing bubbles himself.
Well, now that Lee Rang has figured out the foundling is very helpful when he is gambling, the half-nine-tailed fox is very supportive of making sure the baby is as happy as possible.
We also get to see lovely stills of former Lee Yeon friend Cheon Moo Young (Ryu Kyung Soo).
These include a photo as himself, and as the red and white masked thief whose identity Lee Yeon still does not know.
Throw in a couple of behind-the-scenes stills of Hong Joo all dressed up and looking gorgeous as she heads off to meet with "the old hag", and Lee Rang looking as handsome as we have ever seen him, and these Tale of the Nine-Tailed 1938, Episode 4 photo stills are a great reminder of just how good that episode turned out to be.
From a drama sequel I will add that, while I was a huge fan of the original Tale of the Nine-Tailed series, in my opinion at least, 1938 is even better.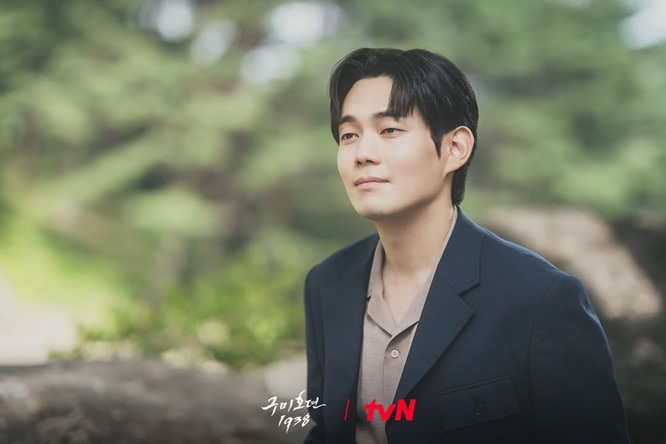 Tale of the Nine-Tailed 1938, Episode 4 is the latest aired episode from the ongoing 12-episode fantasy period drama.
It is currently airing on tvN and streaming on TVING in South Korea, while streaming outside Korea for select subscribers to Amazon Prime Video.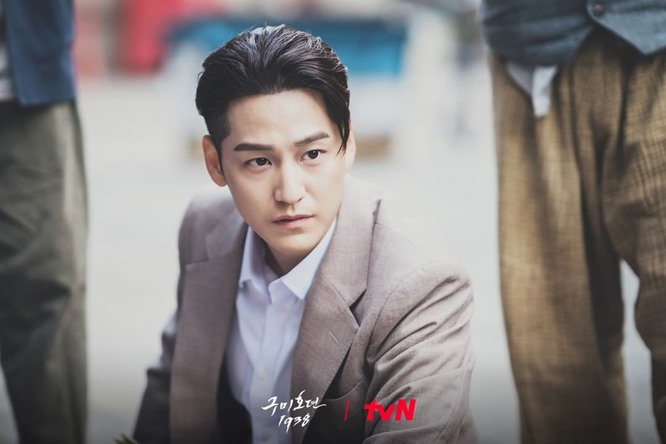 The drama is the sequel to the 2020 romantic fantasy Tale of the Nine-Tailed and was written by Han Woo Ri, who also wrote the drama's first season plus its spinoff Tale of the Nine-Tailed: An Unfinished Story.
Like its first season, the Lee Dong Wook-led drama was directed by both Kang Shin Hyo and Jo Nam Hyung.
Enjoy the lovely Tale of the Nine-Tailed 1938, Episode 4 photo stills above.
The fifth episode of this superb drama is due to premiere on Saturday, May 20th at at 21:20 (KST), with the episode showing up on Amazon Prime around the same time.
RELATED: What is the song playing on Tale of the Nine-Tailed 1938 as Gu Shin Joo is finally reunited with his beloved Lee Yeon?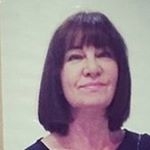 Latest posts by Michelle Topham
(see all)