Taxi Driver 2, Episode 6 ratings are as good as you would expect for this popular revenge drama
Taxi Driver 2, Episode 6, "I'm So Sorry For the Adults" finally aired in Korea last night after having its air date postponed twice.
Even with those postponements, however, it was pretty easy for Taxi Driver 2, Episode 6 ratings to place the show firmly in second place in its time slot in South Korea, as it grabbed 14.4 percent of the audience nationwide and an even higher 15.5 percent in Seoul.
Those audiences were also only slightly lower than the revenge drama's previous episode's, meaning Taxi Driver 2 doesn't seem to be having much of a problem holding onto its audience.
Ratings for the episode were also similar to Episode 6 of the first season of the same drama, which bodes well for Taxi Driver 2's performance for the rest of the season.
With the drama now two episodes behind where it should be due to the previously mentioned delays, Episode 7 is currently scheduled to premiere on Friday, March 17th.
Taxi Driver 2 stars Lee Je Hoon, Kim Eui Sung, Pyo Ye Jin, Jang Hyuk Jin, Bae Yoo Ram and  Shin Jae Ha.
Along with its first season, the drama is currently streaming outside South Korea via Viki.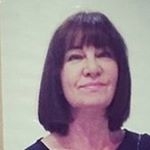 Latest posts by Michelle Topham
(see all)