While Taxi Driver 2 is still one of the most popular dramas on South Korean TV at the moment, last night's Taxi Driver Season 2, Episode 4 saw a slight drop in its ratings from its previous night's show.
Then again, with Episode 4 airing on a Saturday night at 22:00, a drop from a Friday night episode is often to be expected due to it being the night of the week the largest number of viewers are out with friends or family rather than at home watching TV.
Even with the slight drop though, according to Nielsen Korea Taxi Driver Season 2, Episode 4 ratings were still excellent, with an 11.3 percent share of the audience nationwide and a higher 11.7 percent share in Seoul.
Both numbers put the crime drama in the #2 spot in its time slot.
Taxi Driver 2 stars the same cast as Season 1 — Lee Je Hoon, Kim Eui Sung, Pyo Ye Jin, Jang Hyuk Jin, Bae Yoo Ram — with the addition of Shin Jae Ha as a new driver at Rainbow Taxi Company.
Esom does not appear in the drama's second season, sadly, due to schedule conflicts with other projects she is involved in.
Taxi Driver 2 airs on SBS in Korea every Friday and Saturday at 22:00 (KST), with both Seasons 1 and 2 available on Viki outside Korea.
The next episode is due to air on March 3rd. Watch its trailer below although, unfortunately, it doesn't include English subtitles as it comes direct from SBS.
But it does feature Ahn Go Eun being proposed to.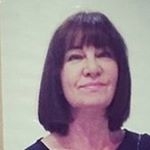 Latest posts by Michelle Topham
(see all)