The South Korean TV series Three Bold Siblings, Episode 49 ratings, as expected, were excellent yesterday as the drama heads towards its final episode.
According to Nielsen Korea, theThree Bold Siblings, Episode 49 ratings came in at 27.2 percent nationwide in Korea, and a lower 24.3 percent in Seoul.
Both ratings, however, meant the KBS 2 show was easily the most-watched program on Korean TV on Sunday in its time slot.
With only two more episodes to go before Three Bold Siblings comes to an end, it is also highly likely its ratings will climb even further.
The 51-episode drama kicked off in Korea on September 24th, 2022.
By the end of the year, its lead actress Lee Ha Na had already been nominated for and won the Excellence Award, Actress in a Serial Drama at the KBS Drama Awards in December, with its lead actor Lim Ju Hwan winning the Excellence Award, Actor in a Serial Drama.
As if that wasn't already great news for the Korean drama, Kim Seung Soo and Kim So Eun also won the Best Couple Award, and Lee You Jin was given the Best New Actor award.
In other words, what with the well-written scripts from Kim In Young (Unkind Women), superb directing by director Park Man Young (Please Marry Me), and those excellent performances by every actor in the cast, it is no wonder Korean audiences have been so loyal to the show.
Something that is always extraordinary considering it is a huge time commitment to watch a 51-episode more-than-one-hour-long drama twice a week for close to six months.
Three Bold Siblings (also known as Three Siblings Bravely) is airing on KBS 2 in South Korea, on Viu, and on Viki.
Watch the drama's official trailer below.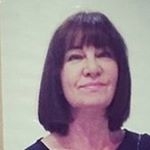 Latest posts by Michelle Topham
(see all)