Today is 40th anniversary of Joy Division's first live performance, Manchester, January 25th, 1978
BBC Music often has some interesting music facts they tweet about. Like this one today on the 40th anniversary of the first live performance British rock band Joy Division ever gave, way back in 1978 in Manchester. Because that is a nice reminder of just where and when this iconic 1970s/80s band started out.
Joy Division, of course, consisted of lead singer Ian Curtis, keyboardist and guitarist Bernard Sumner, drummer Stephen Morris and bass player Peter Hook, and was founded in Manchester as all the lads were from Salford, a Manchester suburb.
It didn't take Joy Division long to produce their first EP either as, only five months after their first live performance, they released the four track EP An Ideal For Living. The EP was released on the band's own label, Enigma, and was a lot more punk than their later two studio albums.
Sadly, Joy Division only lasted four years, as the band folded after their brilliant lead singer Ian Curtis committed suicide at the incredibly young age of 23. They have, however, had an influence on so many bands that have come after them, both British and not, that all they could have achieved is not entirely lost.
But you still look at this picture of Joy Division just starting out, and think about the phenomenal music they produced on just two albums — Unknown Pleasures and Closer — and doesn't it still make you sad at all that lost potential?
So, on this the 40th anniversary of Joy Division's first live performance, watch the band's music video for 'Love Will Tear Us Apart'. It was released after Ian Curtis' death, and is probably the song Joy Division will always be remembered for the most.
Related: Watch Passenger cover Joy Division's 'Love Will Tear Us Apart' and make it his own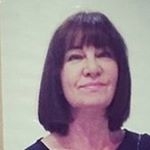 Latest posts by Michelle Topham
(see all)