One of the things I have detested about the music industry in the past is how, even when an artist has come out as gay, there always seems to be someone that has them create future work that is obviously 'straight'.
You know, those videos were the gay singer is suddenly in bed with a girl. Pisses me off every time.
Advertising
So, when I started watching Troye Sivan and Kacey Musgraves 'Easy' music video for the remix of Sivan's hit song this morning, as soon as Sivan showed up in a motel room with a half-naked woman in the bathroom next to him, my immediate thought was "Here we go again".
Thankfully, I was wrong.
Because Troye Sivan and Kacey Musgraves 'Easy' music video feat. Mark Ronson is anything but that.
Instead, it has Sivan in a motel room where he is calmly cutting his hair into a mullet. A hairstyle most in America would equate with working-class folks from low-income backgrounds.
The video then switches to Sivan in a country western bar with, interestingly, a drag queen on stage singing karaoke to the song people are dancing to.
Advertising
Back in the motel, and the woman in the bathroom is Kacey Musgraves who is dying her hair so she too has a disguise just like that of Sivan.
The woman then heads out to a bar where she picks up one of the men.
Later, the pair are lounging around outside the motel in the bed of the pickup truck they are driving, until they both eventually head off into the sunset together.
In other words, a man and woman who are friends and who are supporting each other in whatever adventure, or mess, they are on. (continue reading, and watch Troye Sivan and Kacey Musgraves 'Easy' music video below…)
Troye Sivan's 'Lucky Strike'music video is gay, sweet, retro and lovely
As Troye Sivan said about the video in an interview with Vogue, it is about two people on the run — two people who have come together to support each other:
We've separately had our own experiences… regrets, scorning our lovers… and we find solace in each other.
The Troye Sivan and Kacey Musgraves 'Easy' video feat. Mark Ronson was directed by Bardia Zeinali, and is a follow up (Part II as it states at the beginning) to Sivan's original, much more upper-class 'Easy' video, which was released earlier this year.
Watch the 'Easy' remix video featuring Sivan and Musgraves below and, like me, be thankful they didn't turn him straight.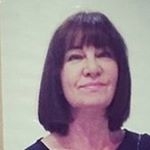 Latest posts by Michelle Topham
(see all)