The upcoming Violet Evergarden side story — Violet Evergarden: Eternity and the Auto Memories Doll (Violet Evergarden Gaiden: Eien to Jidō Shuki Ningyō) — will be releasing in Japanese movie theaters on September 6th.
This after there was expectation the release of the project may be delayed due to an arsonist setting fire to the main Kyoto Animation studio earlier in the month, killing 35 KyoAni staff members, injuring others, and destroying much of the animation studio's already created works.
The Violet Evergarden side story has not only not had its release postponed, however, but its Japanese run has been extended  from two weeks to three. More than likely in anticipation of huge crowds wanting to see the film, due to so many people in Japan feeling empathy for KyoAni, and the tragedy that befell the much loved company.
If you are in Germany during the AnimagiC convention in Mannheim on the 3rd and 4th of August, the world premiere of the side story will also be shown there.
A new Violet Evergarden visual was also released yesterday (see above). An illustration of the beautiful old-fashioned romanticism many of us associate with the popular anime project's world.
Meanwhile, you can keep up to date on upcoming information about the Violet Evergarden side story from the side story's official website.
You will find information there about which movie theaters you can watch it in, if you will be in Japan when it opens.
If you are a Violet Evergarden fan, and who isn't, I also recommend you watch Making of Violet Evergarden — A Production History — a video put together by content creator Under The Scope that tells the history of how this anime series began, and why it is so very special.
You can watch that below.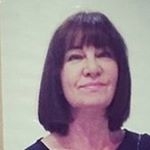 Latest posts by Michelle Topham
(see all)