Watch Billie Eilish sing a gorgeous cover of The Strokes' 'Call Me Back' on The Tonight Show
The 16-year-old American singer Billie Eilish appeared on The Tonight Show starring Jimmy Fallon on March 22nd where, along with Eilish's televised live performance of her hit single 'Bellyache', she also gave a gorgeous stripped down performance of The Strokes' song 'Call Me Back' while backstage.
That song showed up yesterday as a web exclusive on The Tonight Show's YouTube channel, and it is well worth a watch and a listen.
Because there is a reason why Billie Eilish was named an  Apple Music UPNEXT artist, and why her debut single 'Ocean Eyes' went viral soon after release. That is because Eilish is phenomenally talented. For anyone, of any age.
Watch Eilish's cover of The Strokes' 'Call Me Back' in the video below. It all seems so easy for her. Her with that smoky voice and relaxed way of being.
Related: Listen to Billie Eilish's 'Bored' from the 13 Reasons Why soundtrack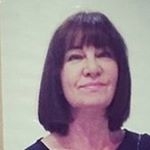 Latest posts by Michelle Topham
(see all)