FIFTY FIFTY performs two songs live at KBS Open Concert in Seoul
The relatively new yet already massively successful South Korean girl group FIFTY FIFTY was one of the artists performing at a KBS Open Concert in Seoul in April, with the girl group performing two tracks live — 'Cupid' and 'Higher' — in front of a huge crowd.
Many of whom were older, so probably have never seen the girls perform live before. Yay, to them gaining new fans, eh?
KBS World TV has now uploaded both those KBS Open Concert performances to their YouTube channel so that fans outside Korea can enjoy the girls' superb performances as well.
And, while both 'Cupid' and 'Higher' are killer songs, and I find them both addictive, for me 'Cupid' is the standout performance here.
Just because it is so beautifully done how the girls — Sio, Saena, Aran, and Keena — are able to switch so perfectly between that fabulous rap section and the gorgeous melody-driven part of the catchy song.
Yep, they slayed it.
FIFTY FIFTY's 'Cupid' still grabbing records
'Cupid', of course is FIFTY FIFTY's second single.
The track was released in late February this year and has gone on not only to be crazy successful for the four-member girl group, but also to break all kinds of records.
Records like 'Cupid' giving FIFTY FIFTY the record for being the fastest K-pop act ever to hit both the Billboard Hot 100 chart in the U.S., and the UK Singles chart.
At the same time.
FIFTY FIFTY was also the first K-pop girl group to exceed more than 35 million monthly listeners on Spotify earlier this month, in a record previously held by BlackPink.
(FIFTY FIFTY is now at 37 million listeners and climbing, by the way).
As for 'Cupid' on Spotify, it has already earned the South Korean girl group almost 102 million plays for the original version, plus 308 million plays for its 'Twin Version', ie: the song's English version.
That is a total of more than 410 million plays so far for just for one song since it was released on the streaming platform on February 24th.
Now watch FIFTY FIFTY perform 'Cupid' live at the KBS Open Concert below, and you would be lying if you didn't say "Man, that's a great performance" and "Damn, that song is so addictive".
You can also see the girl group's cool performance of their song 'Higher' at the same concert down there as well.
And, of course, listen to 'Cupid' on the Spotify player, so you can add even more listeners to the girl's Spotify listeners record.
More: FIFTY FIFTY's official website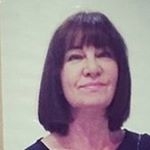 Latest posts by Michelle Topham
(see all)