Iconic American singer-songwriter Iggy Pop has a new solo studio album out called Post Pop Depression. An album he has recently been doing the rounds of the late night TV shows promoting.
Last night, it was Iggy Pop appearing on Jimmy Kimmel Live! to perform his new single 'Sunday', the third track thus far released from the new album.
A track that, even while it sounds like classic Iggy Pop, is still definitely more cool and classic garage rock than anything else.
Appearing along with Iggy was Queens of the Stone Age's Josh Homme on guitar,(remember Josh with Iggy performing a rad song on Stephen Colbert recently?) and Arctic Monkeys' Matt Helders on drums.
Yep, we really did get to see all that extreme cool just on one stage.
As for Iggy Pop, it's hard to believe the man just turned 69 years old this week.
He's still as sexy as ever, and has the charisma of someone a fraction of his age. And, dare I say, a lot more energy than me too. Way to go, Iggy.
He may be deciding, though, if this is one of his last releases, as he hinted to Beat's 1's Matt Wilkinson he wasn't sure if he would ever release another album.
As for his current album Post Pop Depression, you can buy it on vinyl, CD and as a digital MP3 download on all major digital music sites.
Critics gave it pretty much across the board rave reviews when it released last month, with some saying it is one of the best releases we have seen from Iggy Pop in a long while.
It also hit the number 3 spot on the Swiss and Finnish album charts, number 4 in France and number 5 in the UK, as well as decent places in about 20 other countries.
That's why I'd say, if you're an Iggy Pop fan, definitely check it out as it's one to add to your collection.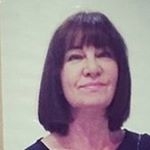 Latest posts by Michelle Topham
(see all)