One of the many wonderful things about Crash Course in Romance, Episode 16 was the way Nam Hae Yi (Roh Yoon Seo) finally told Lee Seon Jae (Lee Chae Min), yes, she would be dating him.
As someone who was actually shipping her with Seo Geon Hoo (Lee Min Jae) for the longest time, I thought I would be disappointed if she eventually chose Seon Jae.
Funny thing though, when it happened I wasn't.
I think part of that was due to the way Nam Hae Yi told Lee Seon Jae she had chosen him.
In the matter of fact way she does almost everything.
Simply stopping to kiss him on the cheek as he asks her if she has made up her mind about dating him yet.
Then looking a bit startled herself, followed by her rushing away, leaving him momentarily stunned.
Until, of course, Lee Seon Jae suddenly realizes what that kiss might mean, and rushes after her shouting "Hey, What does that mean? So we're going out?"
Watch, or rewatch, Nam Hae Yi kiss Lee Seon Jae in Crash Course in Romance, Episode 16 as she finally decides to date him in the video down below.
It is the cutest, cutest thing.
And yep, this must be one of Crash Course in Romance fans' favorite scenes from the entire drama (that, and the proposal scene between Nam Haeng Seon and Choi Chi Yeol).
After all, the video has only been up on the Netflix K-Content channel for 3 days, and already has over 275,000 views and counting.
As for Roh Yoon Seo, the wonderful actress who brought Nam Hae Yi to life, with the immense attention she is now getting after playing this role I have a feeling we will be seeing her in many more dramas going forward, don't you?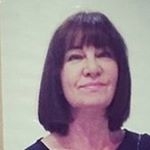 Latest posts by Michelle Topham
(see all)