The new South Korean historical drama Song of the Bandits (aka 도적: 칼의 소리 in Korean) was released on Netflix this weekend and, along with the fascinating history lesson of 1920s Korea under Japanese occupation, the drama also features some kick ass music on its soundtrack.
Music like that superb song playing on Song of the Bandits, Episode 1 intro and end credits, and over most other episode's end credits as well.
Advertising
What is the song called? Who is the South Korean artist who sings it? And can you currently listen to it on streaming services?
What is the song played on Song of the Bandits opening and end credits?
The song is a standout, not only because it has English lyrics but also because it is a banging rock track with powerful and quite majestic vocals.
The cool rock track is called 'Bandits' and is performed by South Korean singer TAEIL, and was written specifically for the Song of the Bandits soundtrack.
It is not, of course, the first theme song TAEIL has performed, as he also released a fabulous ending theme song for the equally superb Korean drama Love to Hate You, as well as songs for The Merchant: Gaekju 2015, School 2017, and Twenty-Five, Twenty-One.
And yes, the song is available on streaming services including Spotify, where it officially released on September 22nd along with several other songs on the Song of the Bandits soundtrack EP.
Advertising
Listen to TAEIL's 'Bandit', the theme song for Song of the Bandits on Spotify down below, and in the video.
And, if you have not yet begun watching the drama on Netflix, if you enjoy a stellar historical drama with a heckuva lot of action, I recommend you watch this one.
Check out the official Song of the Bandits trailer below to get an idea as to why.
Song of the Bandits stars Kim Nam Gil, Seohyun, Yoo Jae Myung, Lee Hyun Wook, and Lee Ho Jung.
The K-drama is now streaming via Netflix.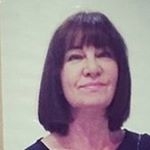 Latest posts by Michelle Topham
(see all)