The end of the Korean drama Love to Hate You, Episode 4 is a standout because it is the first time Nam Kang Ho (played by Yoo Teo) realizes he might have feelings for Yeo Mi Ran (Kim Ok Bin).
It is also the first time we hear that cute upbeat song that plays at the end of Love to Hate You, Episode 4 as Nam Kang Ho (played by Yoo Teo) hugs Yeo Mi Ran (Kim Ok Bin), and then kisses her. And, of course, she kisses him back.
The track then continues to play over the end credits.
That song is 'Lovely Dovey' by Taeil.
A track that was released late last week along with an official music video to promote the song. (watch below)
South Korean singer Taeil (aka Moon Tae Il), of course, is the lead vocalist for the Korean boy band NCT.
Before 'Lovey Dovey' was even released, he was already an experienced K-drama song performer having already recorded songs for the soundtracks of dramas like The Merchant: Gaekju 2015, School 2017, and most recently Twenty-Five, Twenty-One.
With 'Lovey Dovey' playing over the Episode 4 end credits, Taiel has once again contributed a song that beautifully describes the atmosphere of the drama it is playing on.
A song that seems to embody Nam Kang Ho's burgeoning feelings for Yeo Mi Ran:
When did it start? Your scent got deeper

언제부터 였을까 더 깊어진 너의 향기

Like a blooming flower, you naturally spread

피어나는 꽃처럼 넌 자연스럽게 퍼져갔어

Holding my frozen hand warmly

내 얼어붙은 손을 따듯하게 잡아줘

Open your closed heart once again

꾹 닫혀있던 맘을 다시 한번 열어줘

sparkling in the black night sky

까만 밤 하늘에 반짝이는

Stars and wind blowing at the right time

때마침 불어오는 별과 바람
Listen to 'Lovey Dovey' by Taeil on the Netflix drama's soundtrack in the Spotify player below.
You can also hear the song on its official music video. A video that features Taeil in the studio performing the song, while being interspersed with scenes from Love to Hate You.
The K-drama itself is streaming on Netflix and, if you are looking for a brilliantly acted, hilarious rom-com with a kick-ass female lead and featuring a loveable main couple plus a whole slew of likeable supporting characters, I cannot recommend Love to Hate You enough.
RELATED: What's that fabulously sweet and romantic song playing over the Love to Hate You Ep. 1 end credits?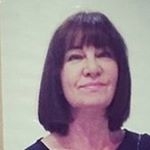 Latest posts by Michelle Topham
(see all)