The Korean romantic comedy Love to Hate You is currently one of the most watched series on Netflix.
No surprise there, of course, as it is one of the best shorter rom-coms out of Korea in quite a while.
Not only for its hilarious plot, superb acting and entertaining story, but fans are also commenting on the show's more than just decent soundtrack.
A soundtrack that includes that banger of a song playing over the end credits of Love to Hate You, Episodes 1, 2 and 3. A track I had on repeat on Spotify right after I heard it for the first time.
That track is called 'Sweet Dream' by Miyeon and Yuqi — otherwise known as Cho Mi Yeon and Song Yuqi, a Korean actress and singer and a Chinese singer-songwriter who collaborated on this hella catchy track.
Both women are also part of the five-member South Korean girl group (G)I-dle, which was founded in 2018.
And 'Sweet Dream' by Miyeon and Yuqi is such a cool song for the soundtrack of Love to Hate You as, not only does the upbeat melody give off the same atmosphere as Yeo Mi Ran, the kick-ass female lead in the drama, the lyrics too are perfect for the love story of Yeo Mi Ran and Nam Kang Ho.
Two people who really struggle with love until they meet each other and, suddenly, don't:
Even in my dreams, I dream of our love꿈 속에서도 꿈꿔 둘만의 사랑Drunk with that smile, please kiss me more그 미소에 취해 Please kiss me moreThis feeling is all because of you이런 기분 다 너 때문이잖아forever stay with me영원히 stay with me
Watch the official music video for 'Sweet Dream' by Miyeon and Yuqi from the Love to Hate You Episodes 1, 2 and 3 end credits.
The video switches backwards and forwards between the two singers in the studio recording the song, and some very funny scenes from this fabulous rom-com.
You can also hear 'Sweet Dream' on the Spotify player below that, along with the other songs from the soundtrack.
The hilarious Korean rom-com Love to Hate You is now streaming via Netflix. It stars the incredibly talented actors Kim Ok Bin as Yeo Mi Ran, and Yoo Teo as Nam Kang Ho.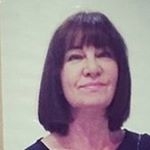 Latest posts by Michelle Topham
(see all)