Just about the best scene from the ongoing Korean drama King the Land so far is that lovely one at the end of Episode 8.
You know, the one where Gu Won tries to cook dinner for Sa Rang only to set off the sprinkler system. Thus, forcing him to rush to rescue her from falling water and broken glass.
Advertising
And then he asks for permission to kiss her.
Not only is the King the Land kissing scene perfect in every way, it also features an incredibly pretty song musically illustrating that wonderfully sweet (and very sexy) scene.
What song plays on King the Land, Episode 8 soundtrack as Gu Won (Lee Junho) and Sa Rang (YoonA) are kissing?
The song that was played at the end of Episode 8 of King the Land is called 'You Are My' and is sung by HYNN.
Titled '그대는 나의' in Korean, 'You Are My' is a sweet choice for that scene (and a song written especially for the drama, of course), as the melody is wonderfully romantic, while the song's lyrics seem to explain how Gu Won feels about Sa Rang:
The love that came to me at the end of a tiring day
The world that is you
You are my sunshine
An undeserved love for me – one that warmly hugs me every day
HYNN, by the way, is a South Korean ballad singer who became very popular with the release of her now-hit song The Lonely Bloom Stands Alone' in 2019.
Advertising
In just the last five years, she has also been a popular choice to sing drama soundtrack songs for hit K-dramas like Tale of the Nine-Tailed, Hospital Playlist and The Hymn of Death, as well as one of the winners of the King of Mask Singer talent show.
HYNN released her debut studio album late last year.
That album followed on from three previously released EPs, a single album, more than 20 singles and over half a dozen collaboration singles with other popular South Korean artists.
Yep, she not only has a stunning voice, but she is quite prolific with her song releases as well.
Listen to HYNN's 'You Are My' as heard during the Lee Junho and YoonA kiss scene from King the Land in the Spotify player below (which also includes the sweet instrumental version of the track), and in the video.
Meanwhile, Episode 12 of King the Land is streaming via Netflix now.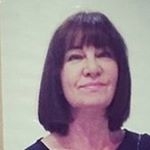 Latest posts by Michelle Topham
(see all)