Probably my biggest Korean viewing pleasure at the moment is the family drama Not Others.
A drama that is beautifully written, superbly acted, with fabulously quirky characters and an interesting plot.
And now with Not Others, Episode 10 airing earlier tonight and finishing with not only Kim Jin Hee (Choi Soo Young) and the rest of the police team catching the real killer but also with a killer of an ending song, I am loving the drama just that little bit more.
Fromm's 'Calling for Spring' is a lovely addition to the K-drama
The song playing on the Not Others, Episode 10 ending scenes and over the end credits, by the way, is called 'Calling for Spring' and is performed by Fromm, a South Korean indie folk singer who has also recorded several other songs for the soundtracks of other hit K-dramas in the last few years.
Dramas like Thirty-Nine, Angel's Last Mission: Love, Summer Strike, Love Bubble, Dali and Cocky Prince, Twelve Nights, Queen for Seven Days and The Secret Life of My Secretary.
Songs that, just like Fromm's 'Calling for Spring' with its Spanish-sounding guitar, catchy melody and the singer's mellow vocals, are incredibly pretty.
Listen to Fromm's 'Calling for Spring' in the song's official music video, which was released a couple of hours ago and features scenes from Not Others.
You can also hear the song and its instrumental version via Spotify on the Not Others Pt. 5 (Original Soundtrack) down below.
A soundtrack that was officially released via Genie Music today.
Meanwhile, you can learn a little more about Fromm via the interview the singer gave to The Korea Herald last year.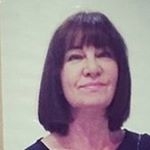 Latest posts by Michelle Topham
(see all)