The Korean fantasy drama Tale of the Nine-Tailed 1938 is not just one of the best K-dramas airing at the moment, it is also featuring some pretty cool music on its soundtrack so far.
Music that is catchy, powerful and does a great job illustrating both the era nine-tailed fox Lee Yeon (played by Lee Dong Wook) finds himself in, and the high drama and fast-paced action of each episode.
Songs like the one that is being played as the Tale of the Nine-Tailed 1938 ending theme song — at least on episodes 1, 3 and 4 so far.
Because, of course, time will tell if the track is played at the end of the remaining eight episodes in the drama, or if another song will come along (likely) to replace it.
That song, by the way, is KIHYUN's 'Full Moon', and it showed up on the official Tale of the Nine Tailed 1938 OST Part 1 soon after the first two episodes of the fantasy drama aired.
The track was obviously written with the idea of mystery, high drama and phenomenal power in mind (ie: the musical embodiment of the nine-tailed foxes), as both the lyrics and the music perfectly illustrate the feel of this superb K-drama:

Thick darkness
Coming night
Like a storm
Resounding echo
 

Blackened wind
Blows coldly
Hear me howling
Take my night away
Two scarlet eyes
Like a flame burning hot
Whether you are ready or not
The 29-year-old KIHYUN, by the way, is one of South Korea's most successful and most popular singers.
He is one of the six members of the popular K-pop boy band Monsta X, as well as a relatively new solo artist, having released his debut solo album last year.
KIHYUN is also thought of by fans as a K-pop king, having not only released some stellar singles in his own right, but also recorded some superb songs for various popular drama soundtracks.
Listen to KIHYUN's 'Full Moon' recorded as the Tale of the Nine-Tailed 1938 ending theme song, and you will hear why as his voice is hella good.
The song has an official music video, which features scenes from the ongoing fantasy drama series interspersed with KIHYUN performing the track in the studio.
You can also listen to it via the Spotify widget, which also arrived with a lovely instrumental version of the KIHYUN track.
Tale of the Nine-Tailed 1938 itself is streaming outside South Korea on Amazon Prime Video.
RELATED: What song does the mermaid sing on Tale of the Nine-Tailed 1938, Episode 3 club scene?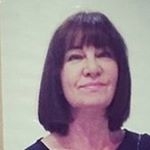 Latest posts by Michelle Topham
(see all)