Joseon Attorney, Episode 1 end credits song is a banger
The period revenge drama Joseon Attorney is a standout from this season of Korean dramas for many reasons.
The superb performances of main leads Woo Do Hwan, Bona and Cha Hak Yeon, the lovely cinematography, the beautiful costumes and sets, a plot that you never know where it will end up and, of course, the songs featured on its soundtrack.
Songs that, in some cases, are such hella modern rock songs, they just make the period drama seem even more cool.
Case in point, that banger of a rock song playing over the Joseon Attorney, Episode 1 end credits.
A song that kicks off as the episode has Kang Han Su (masterfully played by Woo Do Hwan) hanging upside down and about to be lowered into a barrel of poisonous snakes.
As the winch turns, and Kang Han Su moves closer to a certain and very painful death, the frame freezes and the powerful rock song kicks in to play us out.
What is the rock song playing over Joseon Attorney Episode 1 end credits?
The track is called 'Lead' and is performed by Nan Ah Jin (aka 난아진 in Korean), a South Korean indie singer who has been releasing singles both solo and in collaboration with other South Korean indie artists for at least the last decade.
It is also a song with lyrics perfect for the plot of Joseon Attorney.
A K-drama that follows a man who is determined to get revenge on the people who murdered his parents, no matter what the cost:
I can't stand it anymore,
I can't be beaten anymore
You can not beat me now
Watch me, uh
We're gonna make a new world
We're gonna make a new way
You know I never stop I keep going, oh
Listen to Nan Ah Jin's 'Lead' as heard playing over the Joseon Attorney, Episode 1 end credits on the Spotify player, which also features an instrumental version of the song, and on the video.
Joseon Attorney ended its run on Saturday.
If you missed it, all 16 episodes of Joseon Attorney: A Morality (full title) are now streaming on Wavve in South Korea, and on Rakuten Viki and Kocowa outside the country.
RELATED: Joseon Attorney ends its run with solid audience numbers as well as high ratings from international viewers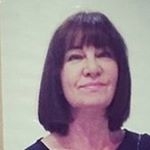 Latest posts by Michelle Topham
(see all)