One of the best episodes of the tvN fantasy drama Tale of the Nine-Tailed 1938 season so far, in my opinion, is Episode 2.
After all Episode 2, which premiered on May 7th, featured those fabulous train fights and crazy action scenes, as well as the introduction of the wonderfully kickass Ryu Hong Joo (played by Kim So Yeon).
It also included Gu Shin Joo (Hwang Hee) finally being reunited with Lee Yeon (Lee Dong Wook), and then ended with a couple of superb songs that were played almost back-to-back.
The first song, of course, was Sung Si Kyung's 'On the Street', which was the song playing as Gu Shin Joo finds Lee Yeon again.
The second song was heard on the episode just a couple of minutes later as, now reunited, Lee Yeon and Gu Shin Joo walk down the town's main street alongside Lee Rang, as Gu Shin Joo regales them with stories of what has happened to him since he arrived in 1938.
It then continues playing over Tale of the Nine-Tailed 1938, Episode 2 end credits.
THAMA's 'Kiss the Rain' is the Episode 2 end credits song
That song, which is called 'Kiss the Rain', is a new release from South Korean singer THAMA (real name Jo Jung Min), with the song coming out yesterday, May 21st via Stone Music Entertainment.
The track is an old-fashioned, 1930s-sounding jazz-infused track that is so damned sweet, it grabs you as soon as you hear it.
So much so, fans of Tale of the Nine-Tailed 1938 were all over the Internet for days after the episode aired trying to find out what the song was called, who performed it and when it would be released.
Unfortunately for fans, instead of being released the day a drama premieres, many songs attached to Korean dramas don't come out for a week or two later.
That late release is the case with THAMA's 'Kiss the Rain', which finally showed up on YouTube and Spotify two weeks after it was heard on the Tale of the Nine-Tailed 1938 episode itself.
Mark it down to strange things about the Korean entertainment industry we will never understand, eh?
That being said, THAMA's 'Kiss the Rain' is worth the two-week wait as, man, this thing is addictive, eh?
THAMA himself is a South Korean singer (real name Jo Jung Min) who debuted as an independent artist in 2014.
He currently has a full-length studio album out on Spotify, plus a slew of singles. And yep, he has a hellvua beautiful voice, eh?
Listen to THAMA's 'Kiss the Rain' as heard over the end credits of Tale of the Nine-Tailed 1938, Episode 2 end credits on the YouTube video, and on the Spotify player — which also comes with a lovely instrumental version of the track.
I don't know about you, but I have had this sweet song on repeat since it came out.
RELATED: Follow THAMA via Instagram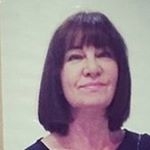 Latest posts by Michelle Topham
(see all)