KINGDOM Grand America Tour has group performing for both North and South American fans
The relatively new South Korean boy band KINGDOM has announced their Grand America Tour, which is kicking off this fall.
The KINGDOM Grand America Tour will begin on September 8th, 2023 and run through October 1st.
It will be the first North/South American tour for the popular seven-member boy band.
A band that was formed in 2021 by South Korean record label and artist agency GF Entertainment.
The K-pop group will hit the following cities during that time, with no dates out yet for when those concerts will take place or names of the venues:
Vancouver
San Francisco
Chicago
Toronto
New Jersey (no city named yet)
Atlanta
Dallas
San Juan
Bogota
Sao Paolo
Mexico City
Los Angeles
(see just-released KINGDOM Grand America Tour poster below).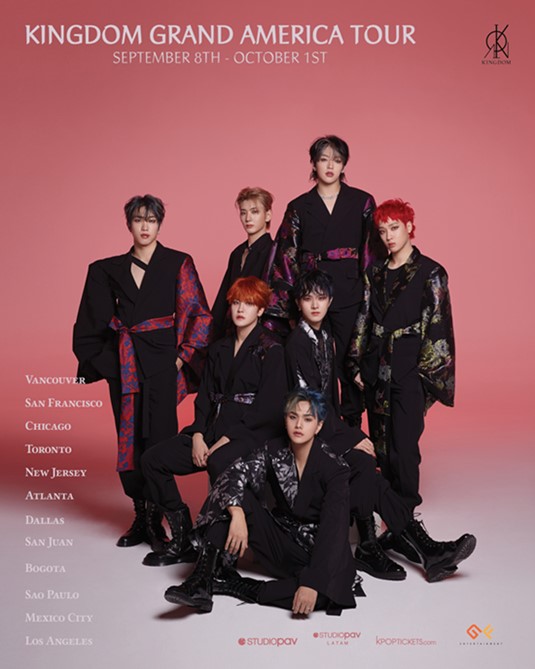 What is KINGDOM?
KINGDOM is a K-pop group that only formed in 2021 but that, so far, has been extremely prolific with the music the guys put out.
In the just over two years since the group was founded, KINGDOM has released six EPs in their History of Kingdom series, half a dozen singles, and over 200 music videos, dance practice videos and vlogs.
The group's music videos tend to be beautifully lavish (see their 'Dystopia video' below), and feature superbly choreographed dance routines from the seven band members — Dann, Arthur, Mujin, Louis, Ivan, Jahan and Hwon.
Every EP has ranked high on South Korea's Circle Chart, and three of their six singles have climbed high up the U.S. World Digital Song Sales chart.
Nope, the guys don't mind working hard at all, it seems.
And that is a good thing as, while KINGDOM is not at the level of BTS when it comes to the number of record sales or fans (yet), all seven members of KINGDOM are so talented, they could easily get there.
KINGDOM's latest release is their sixth EP History of Kingdom: Part VI. Mujin, which came out on March 23rd.
The EP also spawned the group's latest single 'Dystopia'.
You can watch the elaborate music video for that track below, then listen to the K-pop group's latest EP release below that. Just be warned, KINGDOM's music is so damned catchy and addictive, you may soon be hooked.
RELATED: I've been addicted to KINGDOM's 'Long Live the King' since it came out last November, and its dramatic music video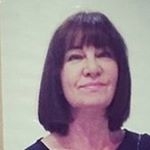 Latest posts by Michelle Topham
(see all)