Note: See updated release date information for Episode 7 and 8 at the bottom of this post
Viewers of the Korean historical fantasy drama Arthdal Chronicles 2 have had it a little rough recently.
First, last weekend's two episodes were aired back-to-back on tvN in South Korea, causing the ratings for Episode 6 to plummet.
Now this week, Arthdal Chronicles 2, Episode 7 did not air at all in South Korea, meaning it did not show up on Disney + for international viewers either.
What happened to Arthdal Chronicles 2, Episode 7 last night then, and when will it air. If at all?
An Arthdal Chronicles 2 retrospective episode
Instead of airing Episode 7 last night, tvN decided to air a retrospective episode with summaries of the first six episodes of the fantasy drama.
This decision was likely made by South Korean broadcaster tvN due to two specific reasons.
First, the ongoing TV coverage of the Asian Games in South Korea.
Coverage that seems to have damaged the ratings of a number of dramas in the last week, and coverage that will still be ongoing through this week until the Games themselves end on 8th October.
Throw in that Saturday was also the last day of the Chuseok holidays (Korean Thanksgiving), at a time when families are getting together or traveling rather than sitting around the TV, and it made little sense to air new episodes when Asian Games TV coverage and Chuseok are likely to damage the ratings even further.
When will Arthdal Chronicles 2, Episode 7 air?
Note: See updated information re Episode 7 premiere date at the end of this article
As for when will Arthdal Chronicles 2, Episode 7 air, the drama is currently scheduled to air on tvN on Saturday, October 7th, 2023 at its usual time of 21:20 (KST), with Episode 8 following on Sunday, October 8th. (Now incorrect, see below)
For those who have not yet caught up to the drama, you now have time to do so.
You can do that via Disney + in most international regions, or catch up on episodes in South Korea via tvN.
Updated release information: After initially announcing Episode 7 would air on October 7th, tvN has now announced it will air on Sunday, October 8th on tvN at 21:20 (KST), with Episode 8 airing right after it at 22:50.
That means streaming services outside Korea should get both episodes around the same time they air in South Korea on October 8th.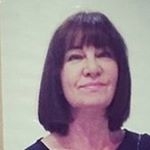 Latest posts by Michelle Topham
(see all)