Wolfmother's 'Joker and the Thief' is a cool track for that crazy chase scene
The first four episodes of the bizarre new Peacock drama Mrs. Davis came out this week and, while the performance of Betty Gilpin as nun Simone is exceptionally good, the drama itself is a little bit too "out there" for my tastes.
Especially as the comedy isn't as much funny as annoying in many scenes.
That being said, Mrs. Davis does feature some remarkably good songs on each episode's soundtrack.
They include Australian hard rock band Wolfmother's 'Joker and the Thief', a track that played in Episode 1 as Simone and Wiley are fleeing the Germans on his motorbike — Mrs. Davis, Season 1, Episode 1, "Mother of Mercy: The Call of the Horse".
Wolfmother's 'Joker and the Thief' was released in 2006 as the sixth single from the Aussie band's self-titled debut studio album.
The song charted high in Australia, Canada, the UK, Australia and Scotland, and was eventually certified Gold in Australia and Silver in the United Kingdom.
Since its release, the hard rock track has also been licensed for play on several hit TV series including The Blacklist and Preacher as well as on the soundtracks of several popular movies.
No wonder really as it is a bangin' good song perfect for a fast-paced high-action scene like that crazy motorbike scene in Mrs. Davis.
Listen to Wolfmother's 'Joker and the Thief' from that Mrs. Davis episode in the music video below, and on the music player.
The first season of Mrs. Davis is now streaming via Peacock TV.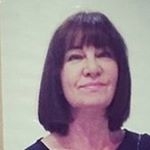 Latest posts by Michelle Topham
(see all)