If there is one recent anime series I wish I had liked more than I did, it's Yuki Yuna is a Hero — a girl power anime that just did not capture my attention, although many others seemed to love it.
For fans of Yuki Yuna is a Hero then, today's news about the show's third season should be welcome.
Yuki Yuna is a Hero: Dai-Mankai no Sho (The Great Full Blossom Arc — 大満開の章) is now set to premiere in Japan sometime in October this year.
The entire cast and main staff will be back to reprise their roles.
In anticipation of that event, a new quite powerful Yuki Yuna is a Hero: Dai-Mankai no Sho visual was also released today via the show's official Twitter account.
Which, when you have automatic Google Translate on, apparently translates to 'Yuki Yuna is a brave man'. (see below)
What? 🙂
The Yuki Yuna is a Hero Season 3 full title is Yuuki Yuuna wa Yuusha de Aru: Dai Mankai no Shou, and will be an original story.
The 12-episode series is being produced by Studio Gokumim, with Seiji Kishi back directing the anime.
My Anime List has this to say about its plot:
At the cost of the gods' protection, a new era has dawned, giving the remnants of mankind a chance to rebuild. Having fulfilled their duties to Taisha, the members of Sanshu Middle School's Hero Club finally begin to enjoy their youth, living as regular students. However, such a conclusion did not come about without sacrifice.

In the year 298 of the Divine Era, Mebuki Kusunoki is among the potential candidates to become the next hero. Despite her painstaking efforts to surpass her competition, she loses the position to Karin Miyoshi, leaving Mebuki furious at Taisha's decision.

Two years later, Mebuki is appointed commander of the Sentinels—a group tasked to explore uncharted territory beyond the barrier. The team's seemingly simple mission is quickly disrupted by unforeseen threats, endangering the innocent lives of the fleet.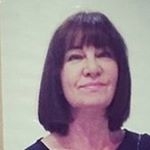 Latest posts by Michelle Topham
(see all)