If you have already forgotten what happened in the first 3 1/2 seasons of Attack on Titan, a new trailer has just been released by Pony Canyon to remind you.
That Attack on Titan compilation trailer is almost 26 minutes long, and showcases most of the major past events that have taken place in the hit military survival anime since its beginning.
Of course, like so many trailers released by Japanese studios, unfortunately, the Attack on Titan compilation video does not include English subtitles.
The first season of Attack on Titan kicked off in April, 2013, with Wit Studio in charge of anime production.
The same studio continued creating the hit anime right through the end of Season 3 until, inexplicably, anime production was passed onto MAPPA for Attack on Titan: The Final Season.
That passing of the mantle had tragic results for the quality of the animation and, as one Internet fan commented, with MAPPA seemingly so unconcerned about the quality of the anime, "they basically just phoned it in".
MAPPA, unfortunately, is also in charge of the upcoming Attack on Titan: Final Season Part 3 one-hour special — the first half of the anime's last ever season.
Hopefully.
A season, sadly, that is being dragged out as long as the production committee is able, so they can grab as much money as possible out of the Attack on Titan franchise before fans move onto another epic anime series.
The Attack on Titan: Final Season Part 3 hour-long special is due out on March 4rh, 2023.
Check out the just released Attack on Titan compilation trailer to refresh your memory about previous events before you watch it.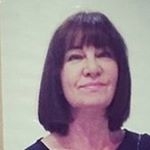 Latest posts by Michelle Topham
(see all)