With the Korean drama Crash Course in Romance now over, and the official Crash Course in Romance soundtrack finally released on streaming services, I thought it would be interesting to look at each episode and the gorgeous music that plays throughout it.
This is one of the best soundtracks from a Korean drama in quite a while and, for those who loved the drama as much as I did, it is a lovely reminder of it.
(Yep, I have had the Crash Course in Romance soundtrack on repeat on Spotify for days now).
So, kicking off here, this is every song and piece of music on Crash Course in Romance, Episode 1 as they appear.
I will talk about the rest of the drama's episodes as I get to them. (I am currently watching the drama for the third time – yep, I like it that much).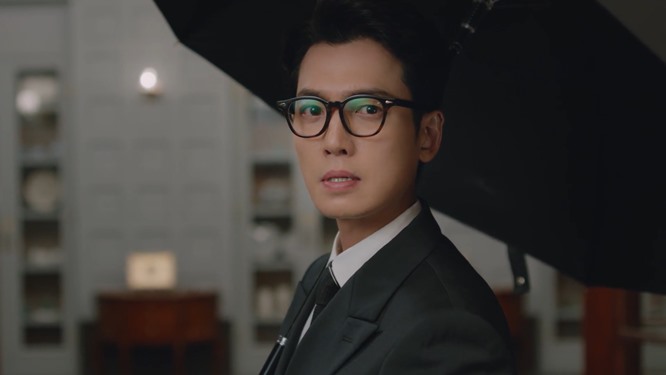 'Choi Chi Yeol with one stroke' by Daniel Lee
This piece of music is the one Choi Chi Yeol (Jung Kyung Ho) dances to at the beginning of the episode, as the TV commercial for his math class is being filmed.
It ends with him doing his "signature kick".
'A love of novice love' by Lim Ha Young
This lovely, upbeat piece of music plays on Crash Course in Romance, Episode 1 as Nam Hae Yi (Roh Yoon Seo) and her friend Lee Seon Jae (Lee Chae Min) are walking after school, and start to talk about their futures.
It is here Hae Yi first thinks about taking Choi Chi Yeol's after-school math class.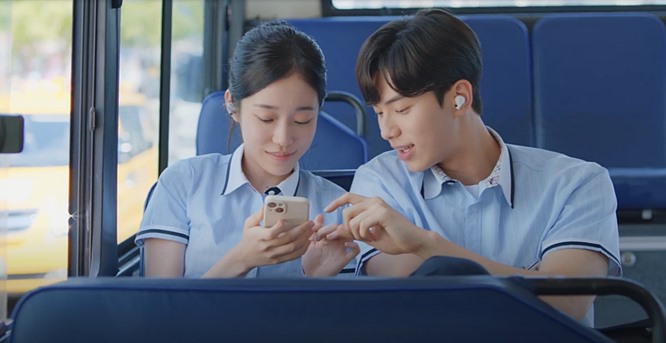 'It's Sunny Today' by Grass
This cool, fun track plays as Hae Yi and Seon Jae are on the bus riding areound Seoul, so that they can both relax before Seon Jae has to go to his after-school math class.
It is during that ride that we first discover Seon Jae may just have feelings for Hae Yi that are more than those of just a friend.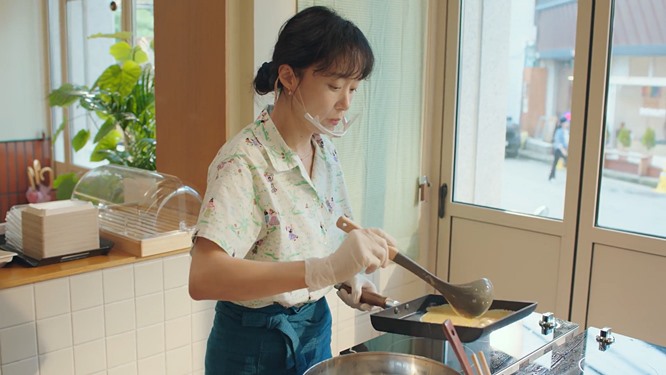 'The happiness I felt for the first time' by Shin Min Yong
The track was played as Nam Haeng Seon (Jeon Do Yeon) and her best friend Kim Young Joo (Lee Bong Ryun) are cooking at the banchan shop, and as Nam Hae Yi arrives home from school.
It continues as Haeng Seon asks Hae Yi if she can make a food delivery for her. "It's a war out there".
'On a clear morning' by Byeon Dong Wook
The mothers are at the banchan shop buying side dishes for dinner, with Nam Haeng Seon telling them they should get some of the mackerel for their children.
"It's high in DHA".
'Family' by Kim Wan Jung
This sweet track was played as Nam Haeng Seon is at the hospital with her brother Nam Jae Woo (Oh Eui Shik), after he comes down with a fever.
The scene shows just how tired Haeng Seon often is, as she works at the banchan shop all day, while taking care of her daughter and her brother.
But family is all we have, when it all comes down to it, right? And Nam Haeng Seon knows that.
The song continues playing as Hae Yi is at home working on her sewing project, and as we see Choi Chi Yeol arriving home to an empty apartment, and then taking pills.
'A hard time' by Shin Min Yong
This lovely guitar/piano-driven piece of music plays on Crash Course in Romance, Episode 1 as Hae Yi is in class with her sewing project.
It is still playing as she walks home in the rain, and is offered a ride by Bang Soo Ah's mother but declines.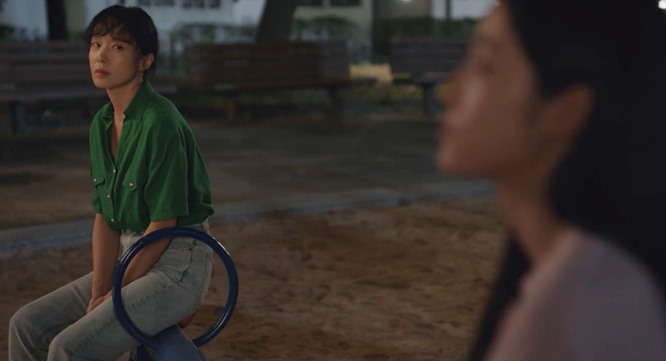 'A painful story' by Yoo Jong Hyun
The melancholic piano track plays after Hae Yi storms out of the apartment, and is walking alone in the street noticing a young girl with her mother.
It continues playing over the flashback of Hae Yi as a child being abandoned at her grandmother's restaurant by her mother, and then back in the future as she is at the park and Nam Haeng Seon arrives.
'Gypsophila' by Lee Ju Hyuk
The track is the ending theme song for the first few episodes of Crash Course in Romance and, man, is it a lovely thing (more here).
In Episode 1, the song begins playing at the end of the episode as Choi Chi Yeol has eaten all the food from Nam Haeng Seon's restaurant, cried about it, and then is examining the bag to find out which restaurant it came from.
And that is every song and piece of music played on Crash Course in Romance, Episode 1 except for a few inconsequential pieces that don't appear on the drama's official soundtrack.
You can listen to the entire soundtrack in full on Spotify.
RELATED: What is the song playing on Crash Course in Romance as Choi Chi Yeol tells the audience he was the one who had feelings for Nam Haeng Seon?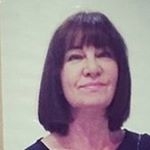 Latest posts by Michelle Topham
(see all)