The next chapter of the Actas franchise Girls und Panzer das Finale is on its way to HIDIVE and, boy, has it been a long time in coming.
That release, of course, is Girls und Panzer das Finale Part 2. A movie that was released in Japan way back in June, 2019, but had yet to show up on HIDIVE.
Now the anime streaming service has finally announced Girls und Panzer Part 2 will premiere on HIDIVE on Monday, February 21st.
The film will be available in both Japanese with English subtitles, and an English dub.
Girls und Panzer das Finale Part 2 will be streaming on HIDIVE in the following territories:
The United States & Canada (US, GU, PR, AS, MP, VI, CA, PW, FM, MH)
The United Kingdom (GB, AI, SH, BM, AQ, IO, VG, KY, FK, GI, MS, PN, TC, GS)
Ireland (IE)
Australia (AU)
New Zealand (NZ)
South Africa (ZA)
Netherlands (NL, AW, BQ, CW, SX)
Scandinavia (FI, SE, NO, DK, IS, GL, SJ, FO)
And, of course, if you'd love to own the film too, Sentai currently has it on sale.
They, by the way, have this to say about the film:

After falling for BC Freedom High's clever deception, the Oarai Girl's High tank-maidens find themselves faced with an entirely different battlefront than expected. However, Yukari suspects that any bluff that could have been carried out so easily by so many people must have some basis in fact. So, as the other school teams prepare for combat across the competition, Oarai digs down with a plan to undermine the groundwork beneath their opposition.

Too much digging is dangerous, though, and the girls are next troubled to discover that the foundations of Momo's personal life are equally unstable. With the victor of the Koala Forest High vs. Chi-Ha-Tan Academy battle as their next opponent, it's a war on all fronts.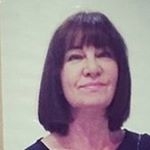 Latest posts by Michelle Topham
(see all)