While I thought the South Korean romantic comedy A Business Proposal was excellent, the Netflix series' soundtrack was incredibly disappointing to me.
Not because of the songs and instrumental pieces played on its soundtrack but because how, unlike Hometown Cha Cha Cha where the gorgeous music on that soundtrackwas upfront and center, the A Business Proposal soundtrack had the songs/music playing quite low in the background.
Advertising
Or they ended before you even realized they had begun.
So much so, when Han Seung Yun's 'Whatever You Want' played at the end of Episode 10, the song was played so quickly, it is difficult to hear that it is easily the standout track on the entire A Business Proposal soundtrack.
A track that features a beautifully addictive and touching melody, superb vocals from South Korean singer Han Seung Yun, and one whose lyrics (read in full at KPop Lyrics) are as pretty as the song's music:
Whatever you want can't do anything
There's nothing I can do for you.
Don't tell me to stay don't say anything
You'll be happy if I leave, even if I'm ruined

The star that used to shine on my night, it's you
The star is slowly dying out
Listen to Han Seung Yun's 'Whatever You Want' from the A Business Proposal soundtrack in the song's music video, and on the Spotify player, and you will quickly hear why I fell in love with the track just from the couple of bars played at the end of Episode 10 of the Netflix series.
Han Seung Yun, by the way, has several equally lovely songs on his Spotify account, and on his debut EP The First Mini Album 'Lovender', which came out earlier this year.
Advertising
Watch the 12-episode A Business Proposal on Netflix.
The story is sweet, funny and touching, the actors give superb performances, and the cinematography of locations in Seoul and elsewhere around South Korea is beautiful.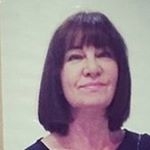 Latest posts by Michelle Topham
(see all)