I have got to admit, while I have always thought he seemed like a lovely guy, I have never really understood the fascination with Ed Sheeran.
A British singer songwriter who has become one of the biggest stars on the planet in the last few years but whose music just doesn't grab me that much.
But today J Balvin & Ed Sheeran's 'Forever My Love' came out — a collaboration between Sheeran and superstar Colombian singer and rapper Balvin.
And it's something about Sheeran's voice singing in just about perfect Spanish, paired with that gorgeously husky timbre J Balvin has always got going on that work well together.
Especially as 'Forever My Love', which is sung in both English and Spanish, is such a sweetly romantic song that suits both singers so well, it is quite touching.
RELATED: Ed Sheeran went to Japan because hardly anyone buys his music there!
The 'Forever My Love' music video, which was filmed entirely in black and white, has the two singers playing guitar — Sheeran sat on a stool, Balvin on a piano — as they sing and, because of its simplicity, is equally as touching and sweet.
'Forever My Love' is also one of two songs the pair have released today, which leads me to ask "Are we getting a collab album?", as, hell, I could go for that.
Listen to J Balvin & Ed Sheeran's 'Forever My Love' in the track's official music video.
The second track also released today — 'Sigue' — while pleasant, didn't do much for me, but you might enjoy it, so you'll find that below as well.
Oh and, yep, Sheeran specifically learned Spanish to be able to sing these two songs so well. He did a good job, eh?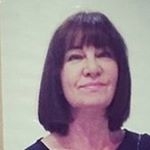 Latest posts by Michelle Topham
(see all)