I have already been obsessing over Fire Force Season 2's second opening theme song — KANA-BOON's 'Torch of Liberty' — for a few weeks now.
Like I said last month, the track is banging as well as a perfect high-powered song for the second season of an anime show like Fire Force.
And that's why I was thrilled to see KANA-BOON's 'Torch of Liberty' official music video show up on the band's YouTube channel this morning.
'Torch of Liberty' is KANA-BOON's fifteenth single, and one of a long line of truly exceptional pop/rock music.
The music video for the track, however, is about as simple as it gets, with nothing more than overhead shots of the members of the Japanese alternative rock band performing the song somewhere outside.
Whether it is drummer Takahiro Koizumi playing drums in a parking lot, lead guitarist Hayato Koga playing  in a field while watching himself by looking down into a large mirror, or lead vocalist Maguro Taniguchi playing guitar on the roof of a car.
A simply filmed music video, but still very effective. (article continues below…)
Fire Force 2 second opening theme 'Torch of Liberty' by KANA-BOON is banging — listen
'Torch of Liberty' is just one of a slew of songs the rock band has performed for some pretty stellar anime series in the last few years — including My Hero Academia, Boruto: Naruto Next Generations and Naruto Shippuden.
The official single release for KANA-BOON's 'Torch of Liberty' will take place on November 25th. Check out the artwork for the CD (Limited Edition) above.
And, of course, watch the music video for the track below.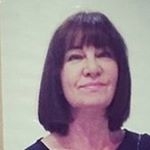 Latest posts by Michelle Topham
(see all)