American singer Katy Perry might be one of the sexiest women in the world, at least according to the millions of men who vote for her in numerous polls, but she's also a pretty good role model for women as well. After all, what woman wouldn't want to be as sexy as Katy Perry, as beautiful and, of course, as successful – and with a personality that pretty much says she's going to do what she wants to do and don't try to stop her.
That's why I'm listening to Katy Perry's 'Roar' today as my Repeat Rotation Video. Because it's an awesome female empowerment song and even has a fabulous video to match. And, well…..it's Katy Perry. Enough said.
Katy Perry's 'Roar', of course, is one of the biggest hits she's ever had. Over 9 million singles sold, and over 667 million views on the YouTube video so far, making it one of the most successful YouTube videos ever.
Want to support female empowerment and give her a few more views? Then click on the video below and play it for your Repeat Rotation Video today, just like I'm playing it for mine.
And as usual – play it loud, with headphones, and personally I don't do eyes closed on this one as…….it's Katy Perry……she's beautiful and, yep……. dance.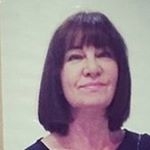 Latest posts by Michelle Topham
(see all)