The Park Min Young and Seo Kang Joon drama When the Weather is Fine is one of the loveliest, most understated Korean dramas to come out in a while.
Not only for the slowly developing relationship between main characters Hae Won and Eun Seob, but also for its slow, slow, slow burn.
A burn that will have you screaming at the screen in frustration at just how long it takes these two characters to properly connect, and at how disconnected from life itself Hae Won and Eun Seob both seem to be through the first few episodes.
And how bland and cold of a person Hae Won is in almost every interaction.
Until, of course, we begin to realize not only does Hae Won have a backstory that explains the way she now is, but that Eun Seob does as well.
Along with the gorgeous cinematography, and the beautiful cello music that accompanies many of the dramas most important and saddest scenes, When the Weather is Fine also features some stunningly beautiful songs.
One of the standouts is Kwak Jin Eon's 'Like a Winter's Dream', which is played at the end of Episode 1.
It is the perfect song to illustrate the somewhat old-fashioned feel of this drama, and the underlying sadness that, even during its worst times, still comes with a feeling of hope.
One of those deeply romantic songs that, while it speaks to the way both Hae Won and Eun Sob are broken people frozen in time, it also makes you realize their situation won't be forever:
In the dream of winter
Dreaming of two
Looking at the white snow filled with sky
I'll tell you now

When this winter wakes up
I'll take you away
After all, when winter finally ends, spring appears not far behind.
Listen to Kwak Jin Eon's 'Like a Winter's Dream' from the When the Weather is Fine soundtrack. It really is lovely, and his voice is such a soothing thing.
You can watch When the Weather is Fine (also called I'll Go To You When the Weather is Nice) via Viki.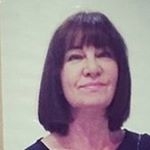 Latest posts by Michelle Topham
(see all)