The production committee for the upcoming Laid-Back Camp movie has announced a series of 'behind the scenes' Laid-Back Camp film key visuals in the next few months.
Those visuals kicked off today with the first one showing an obviously older but still adorable Nadeshiko standing on her apartment balcony overlooking a river, hanging out her laundry. (see below)
The film will follow on from the events of Laid-Back Camp Season 2 with our favorite girls now out of high school and working, and is currently scheduled for a Summer, 2022 release.
The entire Laid-Back Camp cast and staff are returning to reprise their roles and jobs.
Along with the first of the Laid-Back Camp film key visuals, a 30-second 'reminder trailer' showing scenes from the anime series was also released as a way to promote both seasons.
This due to the series being re-broadcast on Japanese TV this month.
Watch the trailer below.
Laid-Back Camp follows a group of Japanese high school girls who all discover they love to camp.
Soon they are setting off on trips together, or in Rin's case, solo, in an attempt to find the best and most interesting camping spots in Japan.
The first two seasons of Laid-Back Camp are currently streaming at Crunchyroll.
Related: How to watch Laid-Back Camp and its spin-off in order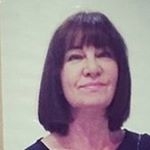 Latest posts by Michelle Topham
(see all)