Listen to Aquilo's 'Our Bones Turn To Stone' from Grey's Anatomy. Season 18, Episode 5

English electronic dream pop music duo Aquilo's 'Our Bones Turn To Stone' was licensed for play on the soundtrack of Grey's Anatomy last night, and the song was a beautiful one — Grey's Anatomy, Season 18, Episode 5, "Bottle Up and Explode!"
It was played at the end of the episode.
Aquilo's 'Our Bones Turn To Stone' is from the duo's third studio album A Safe Place To Be, which was released via AWAL in October this year.
The piano-driven track is just one of a number of songs the British duo has had played on popular television shows in the U.S. in the last couple of years, including Scream: The TV Series, Elementary, Roswell, New Mexico, Virgin River, Pretty Little Liars, Saving Hope, Suits, The Royals and The Vampire Diaries, as well as several songs now on Grey's Anatomy.
Not surprising really, as their music always has an almost ethereal quality to it that works so well for emotional scenes.
It's also a very nice thing for me to see, as Aquilo are from my original neck of the woods — the county of Lancashire in the UK.
Listen to Aquilo's 'Our Bones Turn To Stone' as heard on Grey's Anatomy last night on their just-released third album A Safe Place To Be, and in the song's music video.
A video itself that is so mellow and relaxing, and a song that is just gorgeous.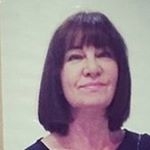 Latest posts by Michelle Topham
(see all)