The season finale of the HBO series We Are Who We Are might as well have been the Blood Orange music showcase.
After all, the English singer songwriter had five songs featured on the episode. Four under his moniker Blood Orange and one under his real name Devonté Hynes.
Then, of course, he also appeared live in concert at the Bologna club.
One of the best of his tracks, however, was Blood Orange's 'Time Will Tell'. A song that was also featured in an earlier episode of the show, but this time started out with Fraser and Caitlin singing it together as they listen on their headphones, then morphed into the original Blood Orange version as the pair's train journey continued.
Blood Orange's 'Time Will Tell' is from his second album Cupid Deluxe.
The album was released in 2013 via the indie label Domino Recording Co., and is a pop-inspired, new wave, R&B album that, while not a huge success for the singer, was critically acclaimed. (article continues below…)
Listen to Common's 'Come Close' feat. Mary J. Blige from We Are Who We Are, Season 1, Ep. 3
As a lovely tie-in to the HBO series, there is also an extended music video of Blood Orange's 'Time Will Tell' that appeared on HBO's channel late last month.
The video features We Are Who We Are stars Jack Dylan Grazer (Fraser) and Jordan Kristine Seamón (Caitlin) who play the piano, sing along to the song and generally recreate the artist's original music video in a truly cool and quite iconic way.
Watch that video below and listen to Blood Orange's 'Time Will Tell' from We Are Who We Are episode 8 below.
You can also hear the album the song originated from in full in the Spotify widget below that.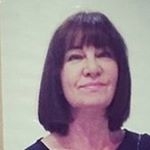 Latest posts by Michelle Topham
(see all)