The new Fox drama The Cleaning Lady has kicked off over the last couple of weeks with some exceptionally good music on its soundtrack.
This week's episode of the drama featured music from Aussie band Confidence Man, British singer Example and, of course, that gorgeous Cigarettes After Sex track 'Nothing's Gonna Hurt You Baby', which showed up on The Cleaning Lady, Season 1, Episode 3 last night.
Texas-founded dream pop band Cigarettes After Sex' 'Nothing's Gonna Hurt You Baby' was released in 2012 on the band's four-track debut EP EP 1. (Listen to all four tracks below).
The song became a big hit for the band.
Interestingly, it and the other three songs on the EP were recorded in the stairwell of one of the buildings at the University of Texas at El Paso, which would explain that beautiful echo-y feel to lead singer Greg Gonzalez's voice.
Nowadays, and still not a mainstream band, Cigarettes After Sex has received a lot of exposure via their YouTube videos, as well as from an underground fan base that idolizes their work and posts snippets of their songs all over social media.
I get hit quite often with something from the band, as two people I follow on Instagram are massive fans.
Continually getting more and more attention over the next few years, Cigarettes After Sex's latest release was their 2019 sophomore album Cry, which made it to #1 in Portugal as well as on the charts in 17 other countries.
In the United States, Cry also ranked at #152 on the Billboard 200 chart.
Listen to Cigarettes After Sex' 'Nothing's Gonna Hurt You Baby' from The Cleaning Lady on the band's debut EP at the bottom of this post.
There is also a superb fan-made music video for the track, which uses scenes from the movie Lost in Translation to illustrate the intense emotions of the song.
You can listen to more music from this week's The Cleaning Lady on Leo Sigh here.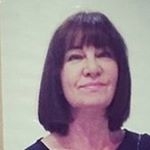 Latest posts by Michelle Topham
(see all)