Harry Nilsson's 'The Puppy Song' showed up on Ted Lasso as the team is watching You've Got Mail
The late American singer Harry Nilsson's music was featured twice on this week's episode of Ted Lasso and, can I say, both times it was definitely appreciated.
The first time we heard one of his hit songs was while the team are watching the beginning of the movie You've Got Mail together and Harry Nilsson's 'The Puppy Song' is playing on its soundtrack.
The song continues playing in the background as Keeley arrives, and Roy asks her how it went with Jamie.
Keeley matter-of-factly replies, "Yeah, I fucked it. Made it worse".
Harry Nilsson's 'The Puppy Song' is a track that was featured on the singer's fourth studio album Harry.
That album came out on the RCA Victor record label in August, 1969.
The singer originally wrote the song for then-new singer Mary Hopkin, who also released it on her debut album Post Card.
The track became a more well-known Nilsson song after Nora Ephron, the director of the Tom Hanks/Meg Ryan movie You've Got Mail, decided to use it as the opening track for the film.
The song itself, while sounding like it is about having a puppy, is actually more about not being alone in life and wishing to have someone beside you as a friend, lover or other.
If only I could have a puppy
I'd call myself so very lucky
Just to have some company
To share a cup of tea with me

I'd take my puppy everywhere
La-la, la-la, I wouldn't care
Listen to Harry Nilsson's 'The Puppy Song' as heard on Ted Lasso this week in the video, and on the singer's Harry album.
And, with the huge popularity of Ted Lasso, don't be surprised if You've Got Mail suddenly becomes one of the most-watched films of the month, eh?
As for the other Harry Nilsson song featured on Ted Lasso, it was, of course 'Somewhere Over the Rainbow'.
RELATED: Listen to Sam Ryder's phenomenal Queen-like "Fought & Lost" from the end scenes of this week's Ted Lasso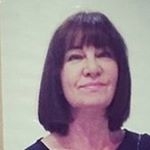 Latest posts by Michelle Topham
(see all)