Icelandic indie rock band Kaleo continues on with its massive number of songs being featured on hit American TV shows with their latest song licensed for the reality TV show Hard Knocks soundtrack — Hard Knocks: Los Angeles, Season 15, Episode 5.
That song, Kaleo's 'I Want More' was heard as the Chargers rookie, Breiden Fehoko, is making a video call to this family after making it onto the practice squad.
Released earlier this year, Kaleo's 'I Want More' is one of the band's latest singles, and the first track released from their upcoming third album Surface Sounds, which is due out some time this year via the Elektra record label.
Other TV shows Kaleo's superb music has graced is a massive list that includes hit shows like Lucifer, Teen Wolf, The Vampire Diaries, Arrow, The Flash, Supergirl, NCIS, The Blacklist, Empire, Suits, Grey's Anatomy and Orange is the New Black.
Kaleo's Coachella Performance of 'Way Down We Go' is Brilliant (Video)
In other words, these guys could never release another song and could still make a fabulous living just from the license fees their music generates.
Listen to Kaleo's 'I Want More' from Hard Knocks: Los Angeles in the video below, and keep an eye out for their latest album hitting shelves later on in 2020.
You can catch Hard Knocks: Los Angeles on HBO.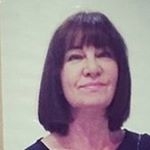 Latest posts by Michelle Topham
(see all)