Along with the repeat appearance of Thom Yorke's music on the season finale of Peaky Blinders last night, another of Irish singer songwriter Lisa O'Neill's gorgeous offerings also appeared on the show.
This time, it was Lisa O'Neill's 'All the Tired Horses' that was playing at the end of the episode as Tommy leaves the now-burning caravan on a horse.
The song then continues playing over the end credits — Peaky Blinders, Season 6, Episode 6, "Lock and Key".
The heart-wrenching song, which was just released by the Irish singer, provided the perfect ending to that ridiculously emotional season.
As for Peaky Blinders, if you expected the series to be wrapped up nicely in the last season, it wasn't. But it did set us up for the movie that's heading our way, didn't it?
Listen to Lisa O'Neill's 'All the Tired Horses' from that final TV episode down below. It really is a soul-grabbing track.
RELATED: Lisa O'Neill's 'Blackbird' was a superb addition to the Peaky Blinders soundtrack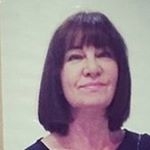 Latest posts by Michelle Topham
(see all)