Lizzo is back with licensed-for-TV-series-soundtrack songs, this time on Virgin River
That cool opening song playing on Virgin River, Season 5, Episode 8, "Sous la pleine lune" as Mel dances around her kitchen is Lizzo's 'Exactly How I Feel'.
The song kicks off the episode with a pseudo feel-good vibe, especially as Jack arrives back in the cabin and watches Mel dancing alone while he smiles in the background.
But it also showcases the lies that Mel is telling to herself, as she pretends she is okay.
Especially as she then tells Jack she is "going fishing", and leaves him in the cabin by himself.
I woke up this morningWrong side of the bedI don't have to 'splain it(How I feel)I might be a bitch (Bitch)I might make a friend (Friend)Ain't I so amazing? (Uh-huh)
When was Lizzo's 'Exactly How I Feel' released?
The song came out in April, 2019 as one of the tracks from Lizzo's third studio album Cuz I Love You, which was released on both the Nice Life and Atlantic record labels.
It was recorded in collaboration with American rapper Gucci Mane, and while not released as a single from the album, has gone on to become a popular Lizzo song earning the American singer almost 38 million streams on Spotify alone.
It is also one of many songs Lizzo has had licensed for play on popular American TV series, including songs on The Summer I Turned Pretty, 9-1-1, Empire, Shameless and The Flight Attendant.
Listen to Lizzo's 'Exactly How I Feel' as played on the new season of Virgin River via her Cuz I Love You album on Spotify, and in the official audio video.
You can watch the latest season of Virgin River via Netflix. A sixth season of the drama has already been announced.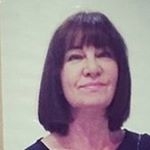 Latest posts by Michelle Topham
(see all)