British singer songwriter Michael Kiwanuka's 'Light (Live)' was the song playing on Ted Lasso today — Ted Lasso, Season 3, Episode 10 — as Nathan is at his parents' house looking through old photograph albums, and suddenly finds his old violin in the attic.
Michael Kiwanuka's 'Light (Live)' is the live version of the fourth single from the singer's third studio album Kiwanuka, which came out in 2019.
The album became a hit for the singer both commercially and critically, winning him The Mercury Prize as well as being nominated for a Grammy Award.
Kiwanuka went on to climb high up album charts in 20 countries, earning the indie folk rock singer a #2 spot on both the Scottish and the UK Albums chart, a #4 on the Belgian chart, a #6 in the Netherlands, as well as at #23 on the American Top Rock Albums chart.
With critics, Kiwanuka performed even better, being named to the Best Albums of 2019 lists of just about every major western music media company you can think of, and some you probably couldn't.
Kiwanuka himself has also become a hit with the music supervisors of popular TV shows.
In just the last couple of years, his music has showed up on such diverse shows as Black Lighting, the crime drama The Blacklist (a couple of times), The Resident and, recently, on the British series Beyond Paradise.
Where did Michael Kiwanuka perform his single 'Light' live?
As for Michael Kiwanuka's 'Light (Live)', that occurred on shows like The Graham Norton Show, on The Late Show with Stephen Colbert, and at New York radio station WFUV, as well as in one superb live performance of the lovely, mellow track at London's iconic Victoria and Albert Museum.
Listen to Kiwanuka's 'Light (Live)' as heard on Ted Lasso this week from that sweet Victoria and Albert performance in the video below, during which he was also accompanied by a string quartet.
You can also hear the singer's original recorded version of the track on his award-winning album Kiwanuka below, and listen to many more songs from the Ted Lasso soundtrack on Leo Sigh.
With just two more episodes to go of the third season of Ted Lasso, the football drama is streaming via Apple TV Plus. No word yet, though, on whether a fourth season is forthcoming, or if this one is it.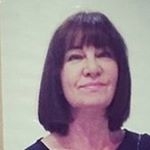 Latest posts by Michelle Topham
(see all)