To show how superb music can survive the test of time, and still be played decades after an artist's death, you only have to look at songs released by American singer Nina Simone.
Songs that not only became classics when Simone was still alive, but that are still being licensed for play on popular TV shows more than 20 years after her death.
Advertising
Shows like The Handmaid's Tale, The Flash, and Sex Education and this week's episode of the Max romantic comedy Our Flag Means Death.
Yep, that was Nina Simone singing 'The Times They Are A-Changin'' over the final scenes of Our Flag Means Death, Season 2, Episode 8, "Mermen", and then over its end credits.
It was also one of two Simone songs used, with 'I Love My Baby' also played earlier in the same episode.
Was 'The Times They Are A-Changin' a Simone original?
Interestingly, the song was actually written and recorded by Bob Dylan in 1964 as the title track of his third studio album of the same name.
Dylan consciously wrote the song as a protest song or anthem for the massive societal change occurring in the 1960s in America and beyond.
Advertising
Not only just a song though, but a call to action for others to not only embrace the changes but to support them.
Come mothers and fathers
Throughout the land
And don't criticize
What you can't understand
For your sons and your daughters
Are beyond your command
Your old road is rapidly agin'
Please get out of the window
If you can't lend your hand
(full song lyrics at Genius)
The track has since been covered by not only Nina Simone, who released her version of the song in 1969, but also the Beach Boys, Bruce Springsteen, Phil Collins, Billy Joel and many others.
Simone's version came out on her album To Love Somebody, which was an album of cover songs except for two tracks — 'Revolution (Part 1)' and 'Revolution (Part 2)' that were songs loosely based on The Beatles' song of the same name.
Listen to Nina Simone's version of 'The Times They Are A-Changin' from Our Flag Means Death in the video, and on the American singer's To Love Somebody album via Spotify.
And yes, that was the season finale of Our Flag Means Death and, while creator David Jenkins would like a third season, there has been no word yet from Max as to whether we will get one.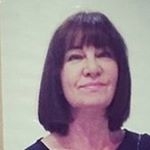 Latest posts by Michelle Topham
(see all)