American rapper Pitbull's 'Timber' (feat. Kesha) was featured on DC's Stargirl last night — DC's Stargirl, Season 1, Episode 6, "The Justice Society".
The fast-paced, upbeat dance pop song tinged with country music vibes was played as The Gambler's hacking tune.
Pitbull's 'Timber' (feat. Kesha) was originally released in 2013 as the lead single from the Miami-native's Meltdown EP. It was produced by the now infamous Dr. Luke, Canadian record producer Cirkut and British singer songwriter Sermstyle.
The track was an enormous hit for the rapper at the time, sitting in the number 1 spot on the Billboard Hot 100 for three weeks and on the charts in 15 other countries including Austria, Canada, Denmark, Finland, the United Kingdom and the Netherlands.
As of the present date, the song has sold almost 20 million copies and is one of Pitbull's most successful releases. It also received an enormous number of certifications in over 20 countries, including Gold in Denmark and France and Platinum in Sweden and Switzerland.
The track was certified 15x Platinum in Norway, 7x Platinum in Canada and 6x Platinum in the United States.
It was not just the single that made Pitbull's year either as the fun official music video is also the most-viewed of his career with a current 1.2 billion views on YouTube.
Listen to Pitbull's 'Timber' (feat. Kesha) from DC Stargirl in that music video below.
A video that also featured Kesha, an artist who had not been originally chosen for the song. But as Pitbull's first choice, Rihanna, was busy with other collabs, Kesha was offered the song.
The video also became one of her most-viewed.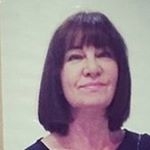 Latest posts by Michelle Topham
(see all)