Every time I hear music from South African synth-pop singer and musician St. Lucia, aka Jean-Philip Grobler, it always takes me a minute to remember who he is. When I do, I'm not surprised anymore at how cool the song is that I'm listening to as just about everything St. Lucia puts out is the same.
Take St. Lucia's 'Bigger', the uplifting piano-driven track that was featured on Love, Victor the new Hulu drama series this week — Love, Victor, Season 1, Ep. 1, "Welcome to Creekwood".
That track is a single from his third studio album Hyperion and is such a lovely fresh song with its mix of a thoroughly modern composition with a more 1980s indie pop-style chorus.
Listening to it also reminded me to go back and re-watch St. Lucia's live performance of his single 'Dancing on Glass' on the Honda Stage. Another song that has a gorgeous 80s feel to it.
Love, Victor is the latest LBGTQ-friendly drama series to be released on a mainstream platform, this time on Hulu.
It stars Michael Cimino as Victor, a Latino teen who has just moved to a new town and, along with all the struggles of fitting in at a new high school and problems at home, also has to figure out if he is gay, straight or bi-sexual.
While the drama series is being seen as having a predictable plot, critics generally like it due to its likable characters, its upbeat feel and, of course, its welcome support of LBGTQ people. The series' soundtrack is superb as well.
Listen to St. Lucia's 'Bigger' as featured on Love, Victor during the Winter Carnivale scene in the official audio below.
St. Lucia also performed a superb live version of the song at WFUV Public Radio back in late 2018, which is well worth a watch as well.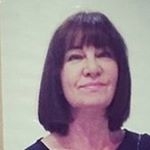 Latest posts by Michelle Topham
(see all)