The fabulous indie pop duo Unions' music was licensed for yet another TV show this week. This time it was Unions' 'Sex and Candy', which appeared on Hightown on Saturday night — Hightown, Season 1, Episode 16, "White Whale".
The haunting song, of course, is a stunningly gorgeous slowed down version of the smash hit Marcy Playground track.
Originally released by that alternative rock band in 1997 on their self-titled debut album it is still the song the band is the most recognized for even though they are still together, performing and releasing music 25 years later.
Unions recorded 'Sex and Candy' for their debut EP back in 2016. It was the only cover song on a four-track release, with the three originals being 'Bury', 'Rescue Me' and 'Prodigal'.
Since that release the Nashville-based pop duo, aka Marie Hines and Justin Halpin, has seen enormous success themselves by having much of their music licensed for popular TV shows.
In just the past two or three years, Unions has had songs licensed for shows as popular as Light as a Feather, Pretty Little Liars, Good Trouble, Charmed, I Still See You, Shadowhunters, Riverdale, The Royals, The Fosters and UnReal. They have also had various songs featured on the Grey's Anatomy soundtrack.
The duo now has several EPs and singles released as well as their debut album Two, which came out in 2017. You can listen to all of them on Spotify.
And, of course, listen to Unions' 'Sex and Candy' cover from Hightown in the video below.
You can also hear the original Marcy Playground post-grunge hit song in that band's official music video below. And yes, it's absolutely fabulous in its own right, just different.
You can watch Hightown on Starz.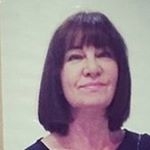 Latest posts by Michelle Topham
(see all)