London-based alternative pop duo Vanbur's 'Through The Dark' was one of the tracks featured on Amazon's Hanna this week — Hanna, Season 2, Episode 3, "To The Meadows".
The gorgeously haunting song with its ethereal hushed vocals was played at the end of the episode as we see Hanna infiltrating The Meadows grounds in order to rescue her friend Clara, who is now calling herself Clemency.
Vanbur's 'Through The Dark' is from the pair's five-track debut EP Human, which was released earlier in the year.
The duo, consisting of film scoring composers Jessica Jones and Tim Morrish, has only recently formed. In just the last few months, however, they have already managed to have 'Through The Dark' licensed for use on Hanna.
Probably not too surprising, however, as previous to forming Vanbur and while still working together, the pair has had music licensed for use on BBC 2's The Church's Darkest Secret, the movie Aquaman and the Netflix series The Alienist.
Jessica Jones has also been a vocalist on music created for the Netflix film Lost Girls and ITV's The Good Karma Hospital.
Listen to Vanbur's 'Through The Dark' as featured on Hanna below. You can also hear Vanbur's just as beautiful EP Human in its entirety in the music player below that.
You can follow Vanbur on Facebook.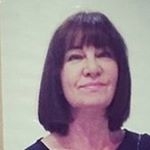 Latest posts by Michelle Topham
(see all)