Since my first listening of Vienna-based English singer songwriter Mark Peters' music four years ago, I have been hooked.
Each year since then, his songs have been in my most played music on Spotify for that year — a huge achievement by Peters because, as a music journalist, I listen to thousands of singers and bands.
The thing with Mark Peters though, and why I love his music, is he never disappoints.
His songs are always beautifully written, both musically and lyrically, they have a memorable hook that is stuck in my head days after a first listen, and his voice perfectly conveys all that emotion his folk-based music envelops.
Emotions that are utterly heart-grabbing.
Unlike many other songs I listen to, Peters' music also survives the test of time. His songs sound just as fresh and lovely to me the 200th play through as they did the first.
So, of course, when Mark Peters & The Dark Band (and I'll get to those guys in a minute) released a new single this morning, I knew there was a high likelihood I would love it before I ever hit play.
The song is Mark Peters & The Dark Band's 'Us Against Them', released on the Vienna indie label Audio Heart Records — home to two of my other favorite Vienna-based musicians Tall William and Ella Deer.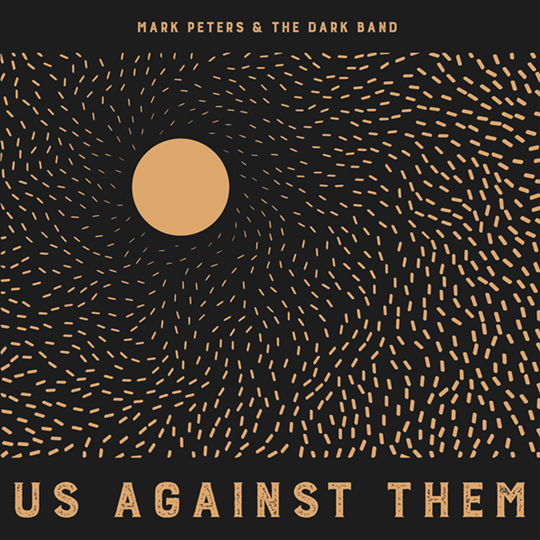 Mark Peters & The Dark Band's 'Us Against Them'
Now, getting to 'those guys', The Dark Band is drummer Fabian Natter, bass player Markus Manahl and guitarist Martin Burtscher — three musicians that joined Mark Peters to form a band back in late 2018.
Natter and Manahl I already knew from their work with other Austrian bands, and liked them not just for their ability to create rocking music but also because they are truly nice guys. Martin Burtscher is just as talented and just as nice.
And before you think "Nice?…meh", I have to say that nowadays I'm all for nice. Because there are so many assholes in the world, and especially in the music industry, when I come across "nice" in any talented band I interview or hear play, I am even more enthralled. (article continues below…)
Mark Peters and The Dark Band's 'Sum Of All Parts' EP — my new obsession
But besides nice what The Dark Band did for Mark Peters when they became a band was to elevate him from an already bloody amazing folk-influenced indie singer songwriter to a place where they could give his music the immense power it deserves.
Something you will hear on Mark Peters & The Dark Band's gorgeous 'Us Against Them', with the track beginning as his songs often do — with a quiet, gentle guitar and then his voice softly singing…"I can't stand those fears that you are leaving me with, but I don't make these rules up".
A sentiment and a feel that is given even more life as the band begins to play, quickly enveloping and lifting Peters' voice and emotions to an even richer sound as they accompany and then magnify his voice and music throughout the rest of the song.
'Us Against Them' itself is a quintessential Mark Peters song.
But not quintessential in the way of "Ho hum, one more of these", but instead in the way Peters' beautiful songwriting always sounds as if it is speaking the thoughts and feelings you have had yourself. In those quiet moments, and on those nights when all feels like it is lost, but you still hold onto that tiny glimmer of a hope it may not.
A way of communicating emotions with such sparse but perfect lyrics few songwriters I have come across are able to do.
The 'Us Against Them' music video
Mark Peters & The Dark Bands' 'Us Against Them' also comes with an equally stunning music video.
Filmed in Vienna, and featuring Mark and the superb choreographer and dancer Tamara Mayr, at first glance the video is a simple thing as it begins with the strumming of a guitar accompanying Mayr's bare feet as they carefully walk up a rubble-strewn stairwell.
It then reverts back outside where Peters and Mayr are walking on opposite sides of a wet street, and then on rooftops and into a building under construction where Mayr dances and Mark Peters accompanies her with voice and guitar.
The video is gorgeously done as, with the pair in each other's sight but never moving in or touching, it illustrates how estranged from each other they are. And how he now understands he has tried to extinguish her passion for life in the past, only to realize he should have allowed her to be herself.
Leaving him now on the outskirts of her life protecting her, but letting her live it.
Watch that gorgeous Mark Peters &The Dark Band's 'Us Against Them' music video, which was wonderfully filmed and edited by Alicia Nowak, below.
You can also listen to the new track along with Mark Peters' other wonderful music on Spotify and Deezer.
The song is from Mark Peters & the Dark Band's new album coming out on Audio Heart Records in early 2021.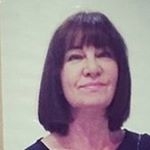 Latest posts by Michelle Topham
(see all)